SlugStarter - Modern Kid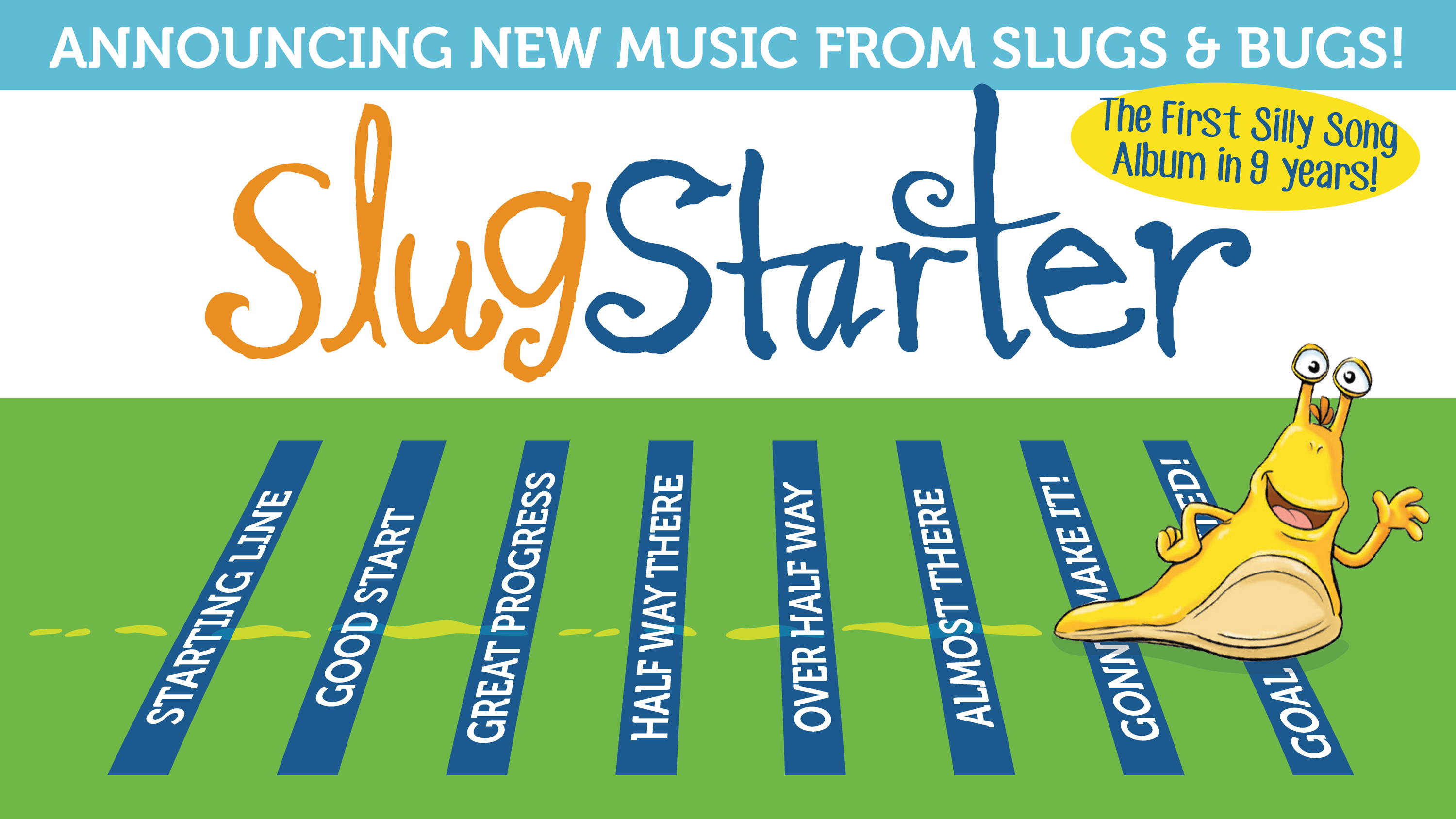 With Your Support - Doug Has Crossed the Finish Line!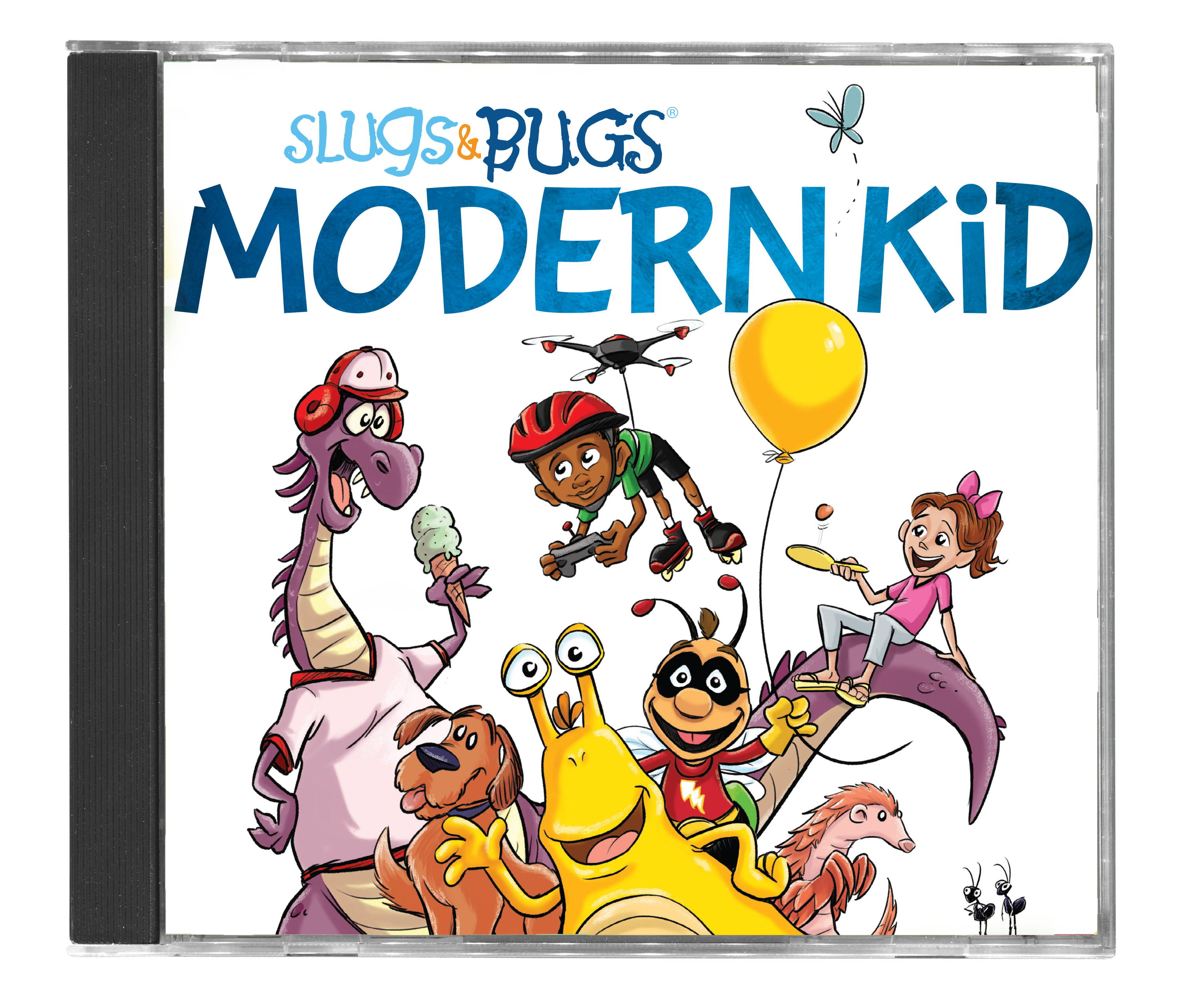 When I recorded Slugs & Bugs Under Where? nine years ago, my "modern kids" were still little bits, teaching me how to be a dad. They taught me to take children seriously, and take myself much less seriously, and I'm a better man for all the lessons. 
We also entered the age of smart phones together. What a minefield! Modern Kid glances at our screen-filled world, then pushes back against the isolating and anxiety-inducing impact of technology with songs about balloons and ping pong and pants.
For parents, I hope these songs help us sing out loud, dance like crazy people, and remember to be kids right along with the little sticky miracles that call us mom and dad.
For the kids, I hope this music brings you light and laughter, and freedom to be the masters of wonder that you are. I'm excited to introduce the uninitiated to Doug the Slug, Sparky the Lightning Bug and Ms Carla (from our Slugs & Bugs TV Show) and the super-cute (and endangered!) Pangolin. And among other things, I hope this record makes bed-making and dog-walking more fun for everybody. Enjoy!
– Randall Goodgame
Song Titles
1. Modern Kid (featuring Ben Goodgame)
2. The Backwards Alphabet (featuring Doug the Slug)
3. The Pangolin Song
4. Cell Phone Jones
5. Foster's Duck and Hedgehog Repellant
6. Catapultanaugahikawallawallarickitikianapoodloodlakastanvilletown
7. Pants (featuring Doug and Sparky)
8. Poop In A Bag
9. Ping Pong Song
10. I've Got A Balloon (featuring Doug, Sparky)
11. The Bed Making Song (featuring Waterdeep)
Even before the global pandemic, worry and anxiety were at an all-time high for children in the U.S. The song "Modern Kid" takes a glance at this age of isolation through ever-present screens, and reminds us that kids today need the same ancient things kids have always needed. In addition to love, friends, and freedom from harm, children need to laugh, and they need to sing.
 "There are things that a modern kid can't live without…"

To put it mildly, it's a bit of a weird time. So we moved up the release of this video for The Pangolin Song to bring more joy and smiles to your quarantimes.

The Pangolin Song is from our upcoming album, Modern Kid.
Did you know that the pangolin is endangered, and the most trafficked animal in the world? I wanted everyone to know about this amazingly cute and astonishing creature. That's why I wrote this songl

Catapultanaugahikawallawallarickitikianap
oodloodlakastanvilletown 

Sometimes, songwriting is like shuffling across the shallow ocean floor, feeling for sand dollars with your feet.  Sometimes you fill your shirt with sand dollars, sometimes you strike out, and sometimes your toes bump up against an old lost snorkel mask, which fits perfectly and changes your whole day. 
That's how I feel about Catapultanaugahikawallawallarickitikianapoodloodlakastanvilletown. I could never have planned it, but this song may be the perfect kids song for a global pandemic. 
Right now, I want to go to there.